LavaEdge LLC is a consulting practice that focuses on environmental action and advocacy. Our mission is to bring about changes in policy and practice based on the principles of sustainable development that will benefit the global environment. Our vision is a world in which all ecosystems are in balance, and human beings have learned how to live well in harmony with each other and with nature. Our strategies are grouped under "Outreach," "Advocacy" and "Organizational Development."
Helen Seidler is the president of LavaEdge LLC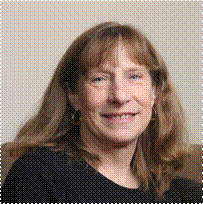 begun in 1999 under the name of Somerset Global in Bethesda, MD. Prior to consulting, her career of 25 years in international nonprofit work focused on environment, gender and education and included senior management positions with the Council on Foundations, CARE, World Learning, the Overseas Education Fund and Ashoka. Building on a B.A. in Political Science from Wellesley College, she has earned master's degrees in Education (University of Pennsylvania) and International Administration (School for International Training). In 2005 she received a Certificate in Environmental Law and Policy from the USDA Graduate School in Washington, D.C. She has chaired the board of the Global Greengrants Fund (Boulder, CO) and continues to serve on that board. She has also served as a member and chaired the board of the River Road Unitarian Universalist Congregation in Bethesda, MD.
Our Outreach strategy is currently centered on The Climate Project, a grassroots effort to bring both the science of climate change and practical solutions to as many audiences as possible. In 2007 we co-taught a course on "The Natural Environment, Conflict and Peace" at Eastern Mennonite University and organized a public program entitled "Finding Hope for our Habitat: Responses to Current Environmental Trends." Previously we joined with two other consultants to form the Working Group on Environment and the Future, which sponsored a two-day conference on "Peacebuilding and International Development in the Face of Accelerating Environmental Decline: Exploring Implications and Responses."
Our Advocacy strategy supports working in coalition with other environmental actors, for example, with the Earth Legacy Campaign: A Call for American Global Environmental Leadership, which is raising the profile of urgent environmental issues on Capitol Hill in Washington, D.C., and the Audubon Naturalist Society's Conservation Committee. We participate in advocacy more generally as well, such as in campaigns carried out by the Campaign for U.S. Global Leadership and CARE. We also served as a founding member of America's ImPACt (a political action committee formerly known as Voters for New Global Policies).
Our Organizational Development strategy offers services to organizations working on environmental issues in strategic planning, policy development, participatory program design and evaluation, research and writing, non-profit governance, and communications and fund development. Recent clients have included the Florida Association for Voluntary Action in the Caribbean and the Americas (FAVACA), the Institute for Environmental Innovation, and the Camisea Fund, an effort by the government of Peru to develop a grantmaking fund to accompany the Camisea Natural Gas Project.
Over the years LavaEdge LLC has brought its expertise to other clients including the United Nations Foundation, the webMethods Foundation, the Oswald Family Foundation, the Stargazer Foundation and the International Programs Department of the Council on Foundations. Other clients include The Trust for the Americas, Refugees International, the Institute for Strategic Action and Renewal in Eurasia (ISAR), Pearl S. Buck International, the U.S. Agency for International Development, the Global Excellence in Management (GEM) Initiative, and the League of Women Voters.
Contact: Helen Seidler, helen@lavaedge.net, 541-977-7531, Bend, Oregon
© 2007 LavaEdge LLC. All rights reserved.